Japanese Language Proficiency Test & Japanese Conversation in Tokyo

---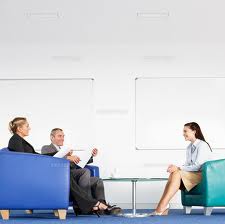 Why JLPT ACADEMY? 


Our curriculum is efficient and to-the-point. We will provide the maximum effect in short period of time.


We support your self-learning experience by presenting a clear learning plan and a warm-hearted counseling.


Small group lesson.Finely-textured lesson!


Our teachers are the professionals of the exam prep. We will teach you the know-how of passing the exam.

---
Please click the JLPT Preparation Course you are interested in!



JLPT N1 COURSE click

Sunday 9:05-12:05
18th Sept ~ 27th Nov 2016

JLPT N2 COURSEclick
Sunday (we have 3 classes)
①Grammar Class 09:30-12:00  
②Reading&Listening class13:00-15:30
③Kanji&Vocabulary class15:45-17:45
※You can take as many classes as you want.
JLPT N3 COURSEclick
Sunday 13:10-17:30
JLPT N4 Grammar CLASS
coming soon
coming soon
JLPT N1 COURSE

For those who has passed N2 or the same level, and can read about 1200-1500 kanji

.
JLPT N2 COURSE

For those who has passed N3 or the same level, and can read about 500-700 kanji.

JLPT N3 COURSE

For those who has passed N4 or the same level, and can read about 200-350 kanji.

JLPT N4 Grammar CLASS

For those who has studied more than 60% of N4 grammars
---
---
JLPT ACADEMY   
PLATFORM SQUARE3-21 Kandanishikicho, Chiyoda-ku Tokyo 101-0054
Near Otemachi station(Marunouchi-linc/Chiyoda-line/Toei-Mita line)/ Takebashi station(tozai line)
nfo@jlpt-academy.jp
〒101-0054 東京都千代田神田錦町3-21 千代田プラットフォームスクウェア
大手町駅(千代田線・丸の内線・都営三田線)徒歩6分・竹橋駅(東西線)徒歩2分
i

Copyright(C)2011 JLPT ACADEMY All rights reserved